Public Relations Professional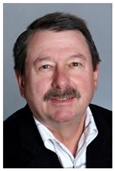 Jay Lawrence is responsible for public relations for Wells Fargo's Southeast region, encompassing Alabama, Georgia, Mississippi and Tennessee.  Based in Atlanta, Lawrence focuses on media relations for Wells Fargo's community bank and other business lines including mortgage, business banking and wealth, brokerage and retirement.
Prior to assuming his position in July 2009, Lawrence worked in St. Louis as team lead for media relations for Wells Fargo's Home and Consumer Finance Group, made up of the company's mortgage and consumer lending divisions.  He specialized in cross-business-line initiatives with implications for these consumer lending businesses.
Before joining Wells Fargo, Lawrence was an account team leader in the St. Louis headquarters of Fleishman-Hillard Inc.  In 18 years at the agency, his clients included Wal-Mart; MidAmerican Energy, Warren Buffett's entry into the energy sector; Mastercard; and a coalition of U.S. aerospace companies dedicated to reviving interest and funding for the country's space program.  Lawrence's specialties included corporate and crisis communications and he co-chaired the agency's reputation management practice group.  He also carried out extensive public affairs work for Anheuser-Busch and created that company's Family Talk About Drinking program, which has been in place for more than 20 years.  While at Fleishman, Lawrence's teams won two Silver Anvils from the Public Relations Society of America.
Lawrence began his career as a newspaper journalist, working 13 years at The Atlanta Constitution and The Courier-Journal and Louisville Times.  After that he was a cabinet-level policy advisor to the county executive in Louisville.
Lawrence received a B.A. in economics from Emory University and is a member of Phi Beta Kappa.  He spent his first two years in college at the U.S. Naval Academy in Annapolis.
Lawrence and his wife Sally Dunn live in the Decatur area.  They are the parents of two adult sons.