The Hall of Fame is an annual event that recognizes journalists for their lifetime achievements, whose careers represent the highest standards of journalistic integrity and ethics.  They have made outstanding contributions either to journalism in Georgia, and/or the Atlanta Press Club, often courageously overcoming obstacles to pursue and find the truth that the public needs to know. 
___________________________________________
___________________________________________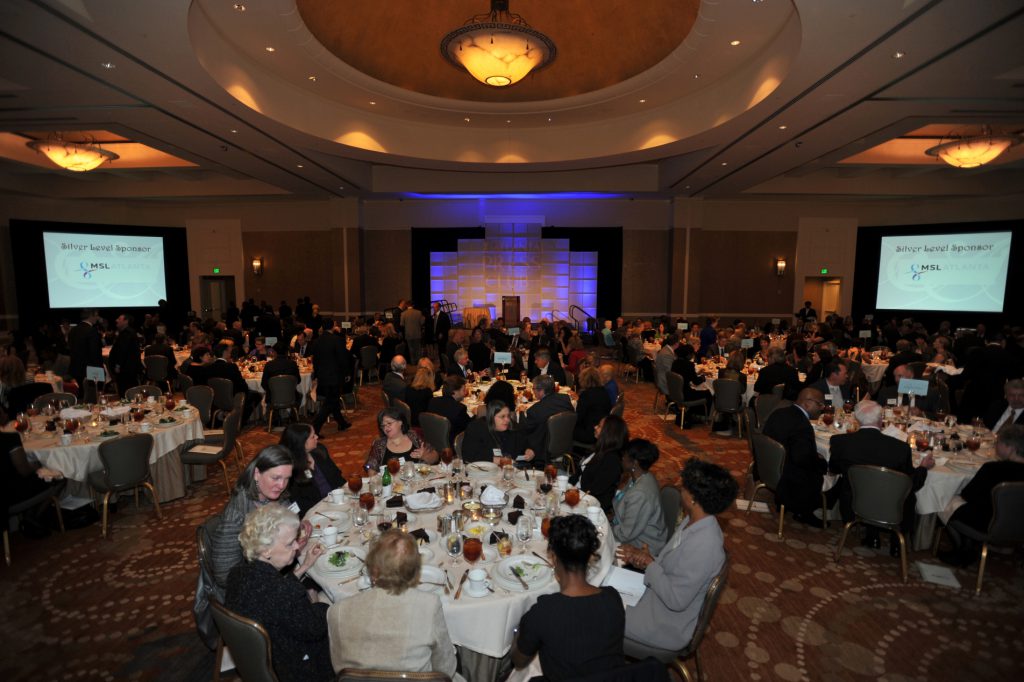 On November 29, 2016, the following people were inducted into the sixth Hall of Fame class:
Budd McEntee is Atlanta television's longest-serving news director who upheld the highest standards of ground-breaking news coverage and helped build WAGA-TV into one of the nation's largest, most powerful and respected news organizations.

Eugene Patterson (1923 – 2013) was a reporter, editor and columnist with the Atlanta Constitution whose passion for journalism as a force for good and whose courageous voice during the civil rights struggles of the 1960s helped change the South and the nation.

John Smith, Sr., publisher and CEO of The Atlanta Inquirer, honored along with the founders of The Atlanta Inquirer, gave a voice to the young people of Atlanta who were daring to advance the civil rights movement in the 1960s.

Judy Woodruff is the internationally acclaimed co-anchor and managing editor of PBS Newshour.